Navajo County Arizona - Tax Deed Sales
Navajo County has its county seat in Holbrook, and its population in 2000 was 97,470. A map showing the location of all Arizona counties is available at http://www.azcounties.org/home/index.cfm. For more information about Navajo County, visit the county's website at: http://www.navajocountyaz.gov/.
Arizona Tax Deed Sale Process
This process is governed by Arizona Revised Statutes, Title 42 - Taxation, Chapter 18, Articles 6, 6.1 and 7, approximately Sections 42-18251 through 18304. Five years after the annual tax lien sale, the Treasurer notifies the Board of Supervisors of any property that did not sell. This property is available for deeding to the state. After certain title search and publication requirements are met, the Board directs the Treasurer to apply for a deed. The Treasurer receives a Treasurer's Deed by which the property is deeded to the State of Arizona for back taxes.
On or before the first Monday in November, the Clerk's office prepares a listing of parcels deeded to the State since the prior year sale. The minimum bid is the total back taxes, fees and costs from the Treasurer's office, and an additional amount to recover the Board's title search and publication costs. The list must be advertised for four consecutive weeks.
After advertising, the Clerk's office holds a public auction and sells the parcels to the highest bidder. The bids are forwarded to the Board for approval at the next Board meeting. All parcels not sold at the public auction are available for sale at any time afterwards by sealed bid. Bids are recommended to the Board at the next available meeting and the property is deeded back to a private person and returned to the tax roll.
The purchaser pays for at least six years of back taxes, fees and costs to the Treasurer, fees and costs to the Board of Supervisors, and the cost to record each deed.
Rogue Real Estate Investor Collection contains detailed information on tax sales in all 50 states, including Arizona tax deed sales.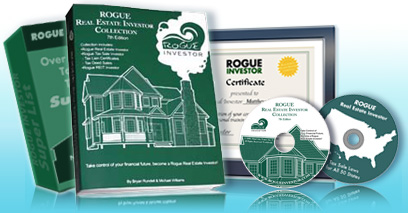 Navajo County Tax Deed Sales
Tax deed sales in Navajo County are conducted by the Board of Supervisors. You can visit their website at:
Information about tax deed sales in this county is available online at:
and information about over-the-counter tax deed sales is available online at:
No information online
If there is no information online or you have additional questions, the Board of Supervisors can be contacted at:
Address
Navajo County Governmental Complex
100 East Carter Drive, South Highway 77
Holbrook, AZ 86025

Phone
(928) 524-4172